Art & Artists in Exhibition: Vancouver 1890 - 1950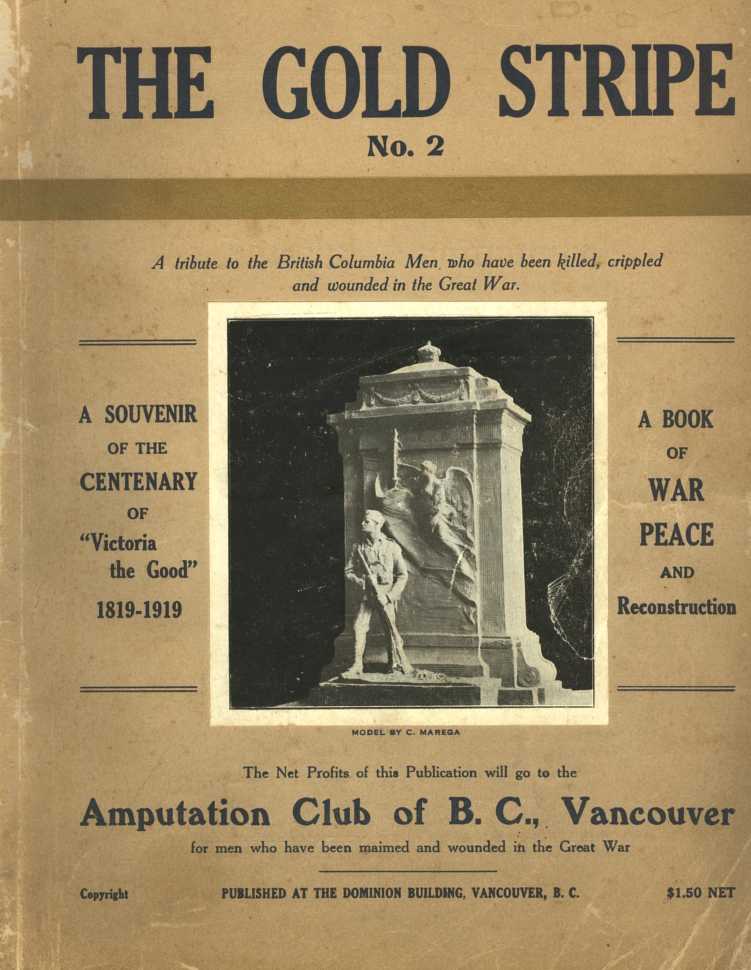 "Their name liveth for evermore."
The Gold Stripe Vol. 2 cover
Charles Marega
This image shows the front cover of The Gold Stripe, Volume Two, published in 1919. A model of a proposed memorial sculpture by Marega is illustrated in a photograph.