SIM PUBLISHING
RAILWAY ROCK GANG REVIEWS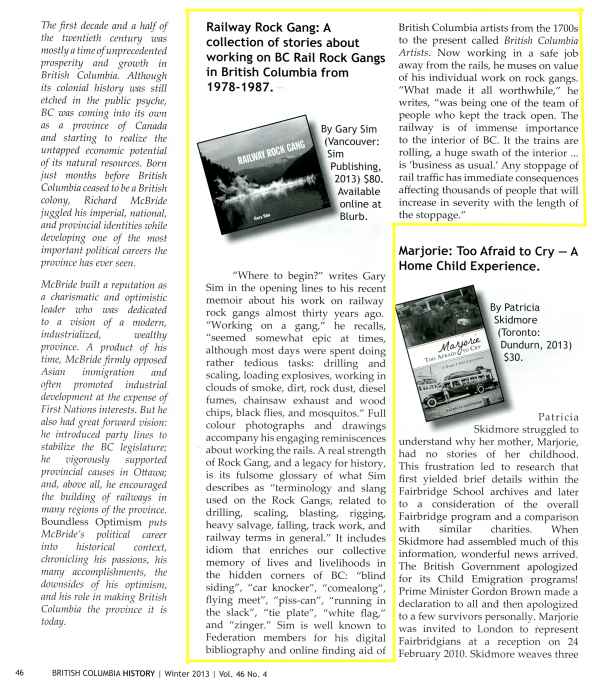 BC History is the journal of the BC Historical Federation.
Reviewed by K. Jane Watt.
---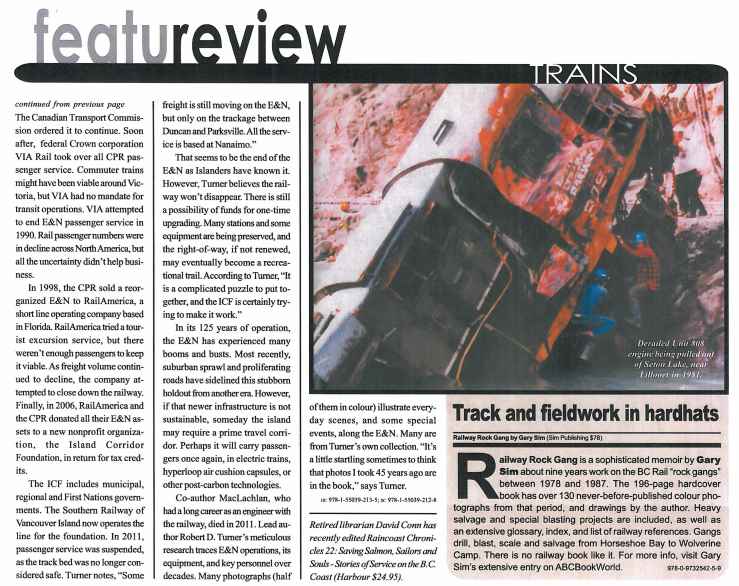 BC Bookworld, Winter 2013-2014.
Reviewed by Alan Twigg.
---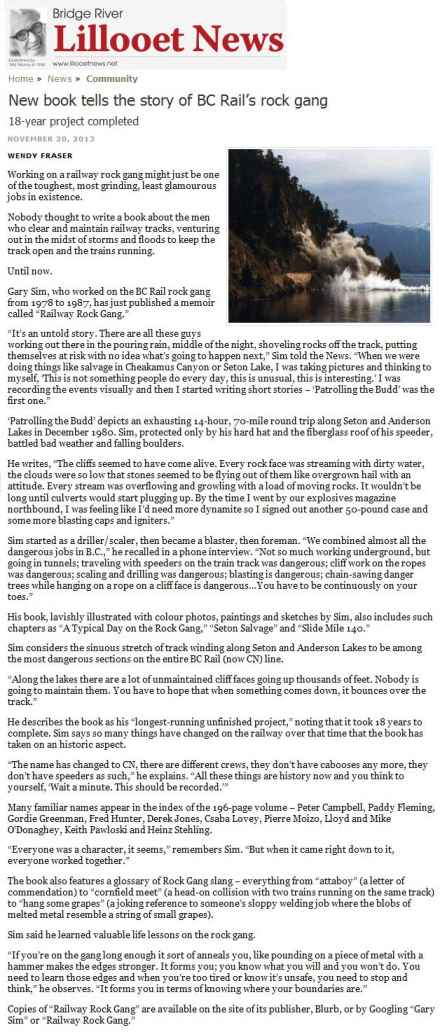 Bridge River-Lillooet News, November 20 2013.
Reviewed by Wendy Fraser.
---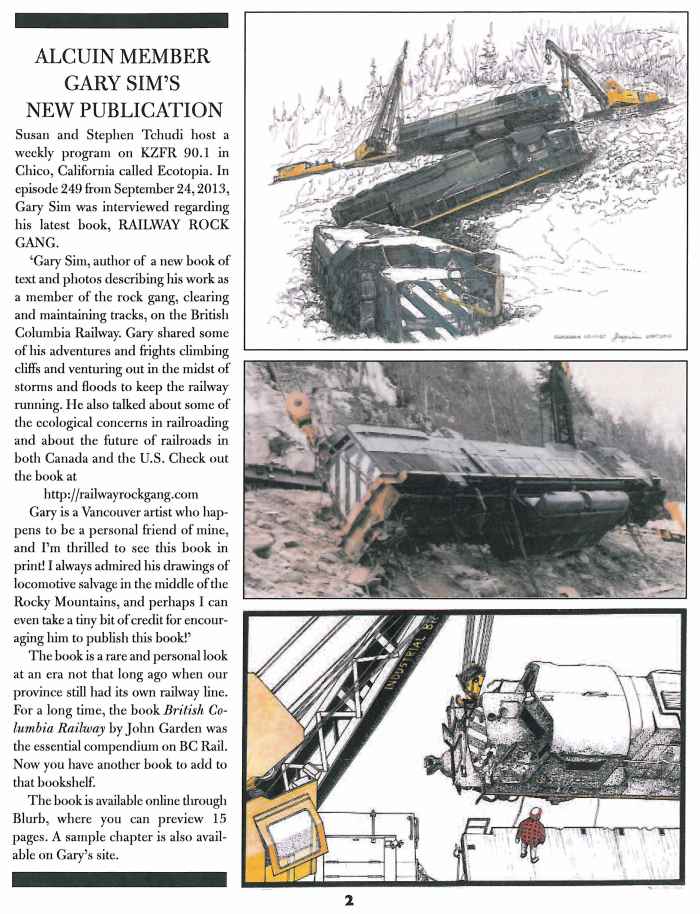 Alcuin Society digital newsletter, November 2013.
Reviewed by Jason Vanderhill, designed by Robert Reid.
---
Updated May 10 2014